Albion Castle Limited
In association with
Eagle Security Systems Limited

First Aid Supplies and Training
Telephone 0115 944 1234 email admin@albioncastle.co.uk
Training
Supplies
Home
Defibrillators
Buy Now
First Aid Kits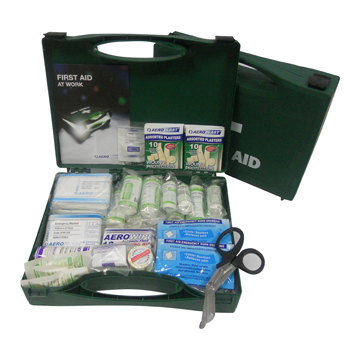 The British Standards Institute has now published BS 8599-1-2011 Workplace First Aid Kits.
This is the first British Standard specifying the contents of workplace First Aid Kits.
This clearly establishes a standard for work place first aid provisions and the contents of the new kits are more appropriately aligned with today's workplace risks and first aid needs.
Premium British Standard First Aid Kit
Meeting all the requirements of BS8599
The Premium Range features an aesthetically superior case with internal dividers for maximum organisation.